If you want a tree that feels natural this Christmas, the 7ft Ontario Spruce Flocked artificial Christmas tree is the ideal choice for you. Standing at 7ft tall, with a frosted branch tip detailing, this tree is simple to construct and even comes included with a sturdy metal tree stand.
Pinecone & Berry Details
Featuring charming pinecone and berry detailing, this Christmas tree is perfect for anyone who wishes to bring the outdoors inside. Providing an authentic wintery feel, the Ontario Spruce Flocked tree requires minimal additional decorations and has a charm like no other artificial Christmas tree.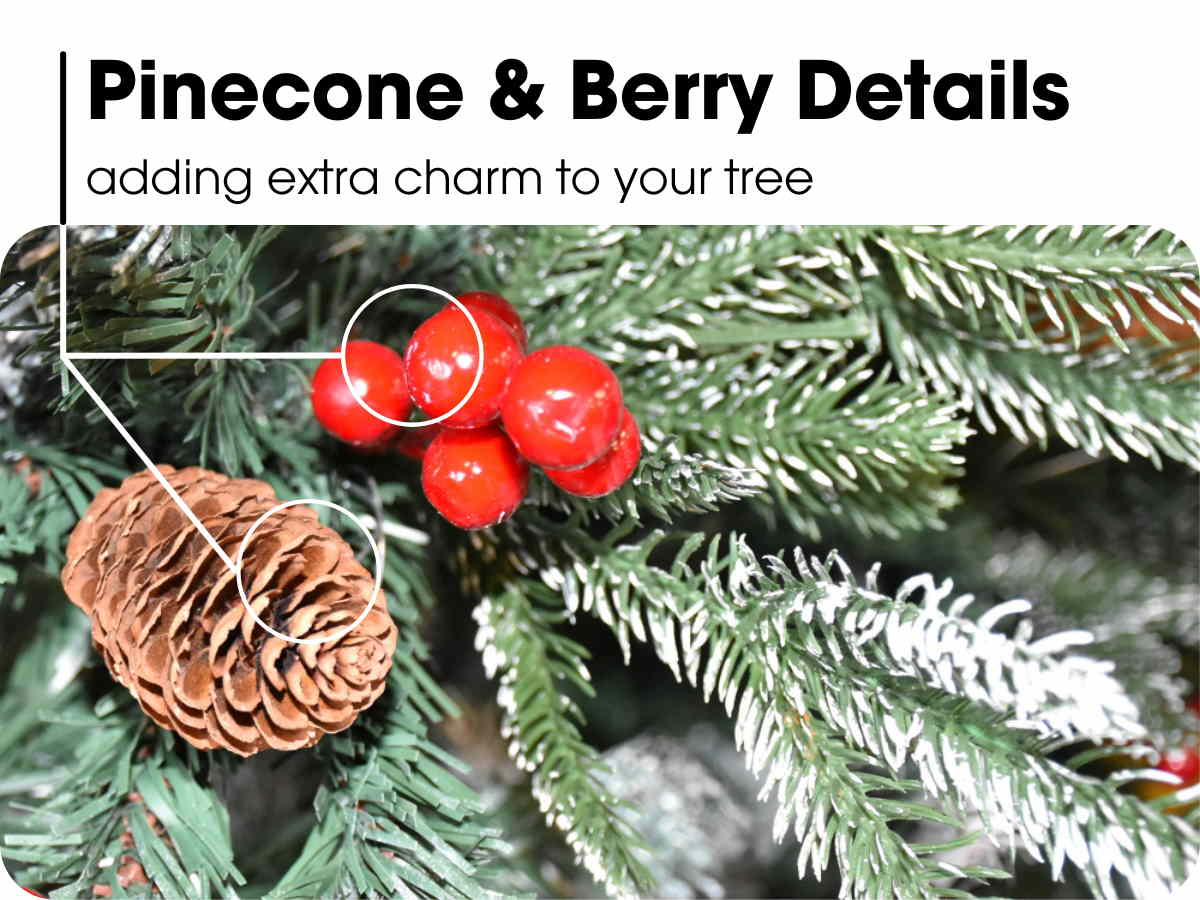 Easy Assembly
Separated into three main parts, the Ontario Spruce Flocked tree couldn't be any easier to put together. This is a hinged Christmas tree, so requires minimal construction. Take out of the box and assemble in minutes, this tree simply only requires you to spread out its branches.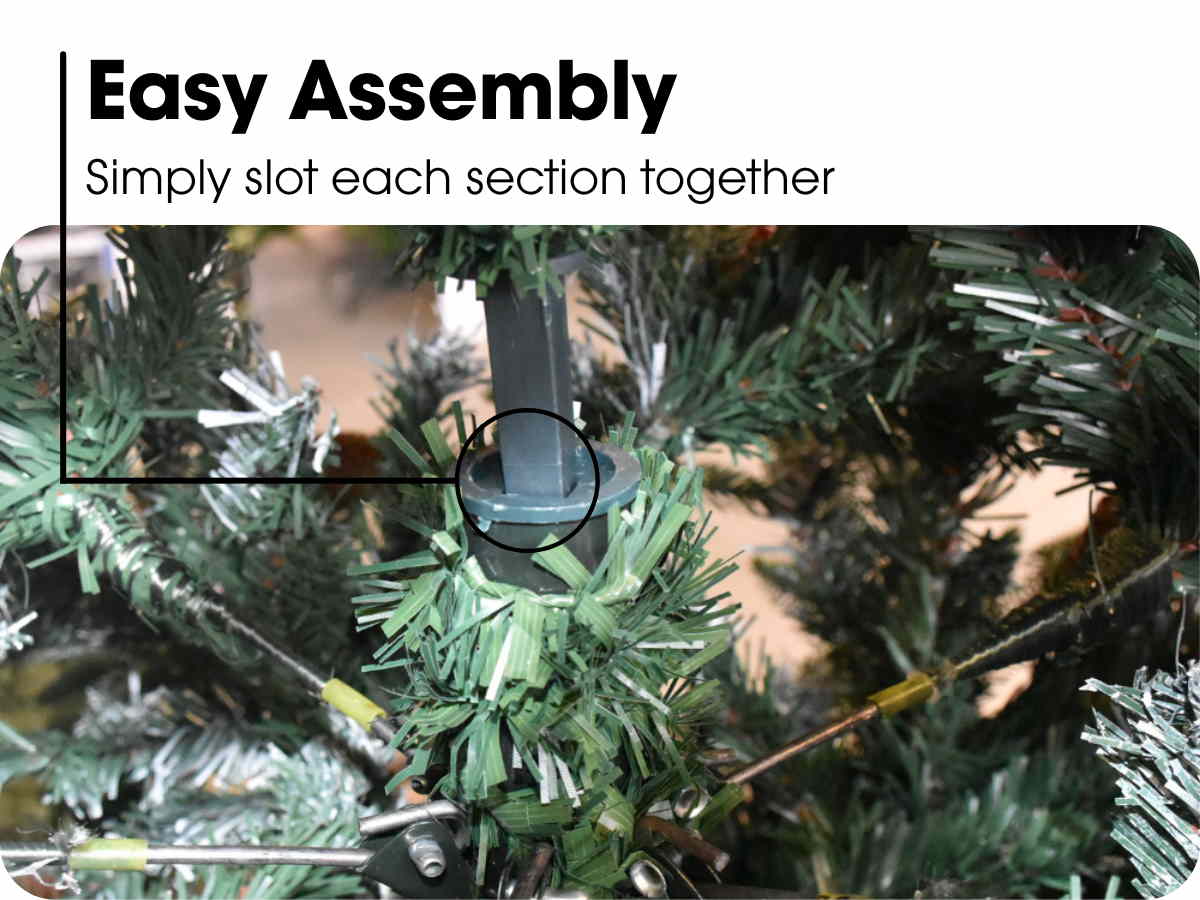 Metal Bolts
For extra added security, this tree comes designed with metal hinge bolts to keep all your branches in place throughout this festive season.