Say goodbye to the stress of untangling Christmas lights with the 7ft Douglas Fir Pre-Lit artificial Christmas tree.
Pre-Lit
Featuring 400 F5 Warm LED lights pre-attached, this tree takes all the hassle out of decorating. No need for untangling or the struggle of evenly spacing our lights around the tree. With the pre-lit Douglas Fir, the lights come with a simple connection and each section of lights are labelled for your convenience.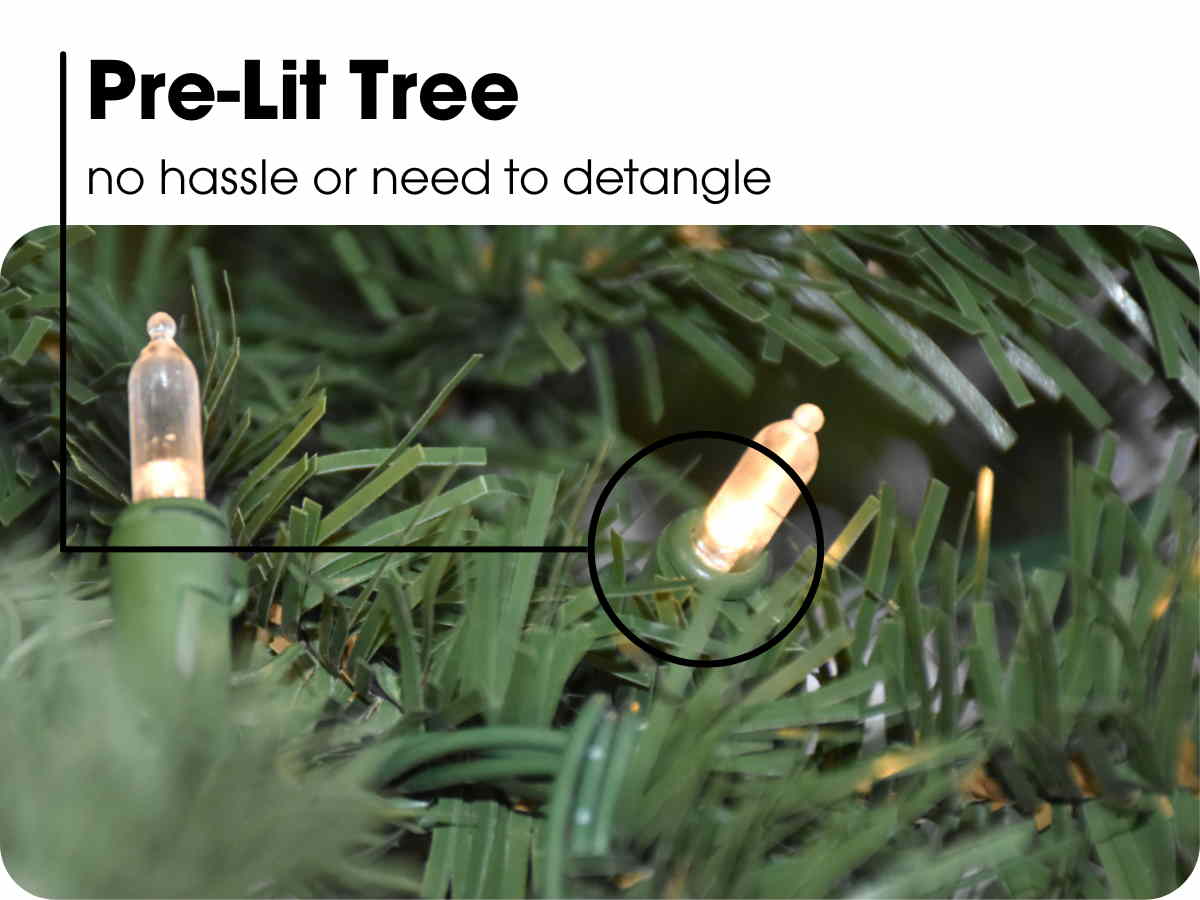 Hinge Tree
The ease of construction continues for the Douglas Fir as this is a hinged Christmas tree. With this tree you can simply unfold it branches, with none of the confusion that comes with a hook-on tree. Attach the centre pieces together and begin fluffing out the branches. There's no quicker assembly than the pre-lit Douglas fir.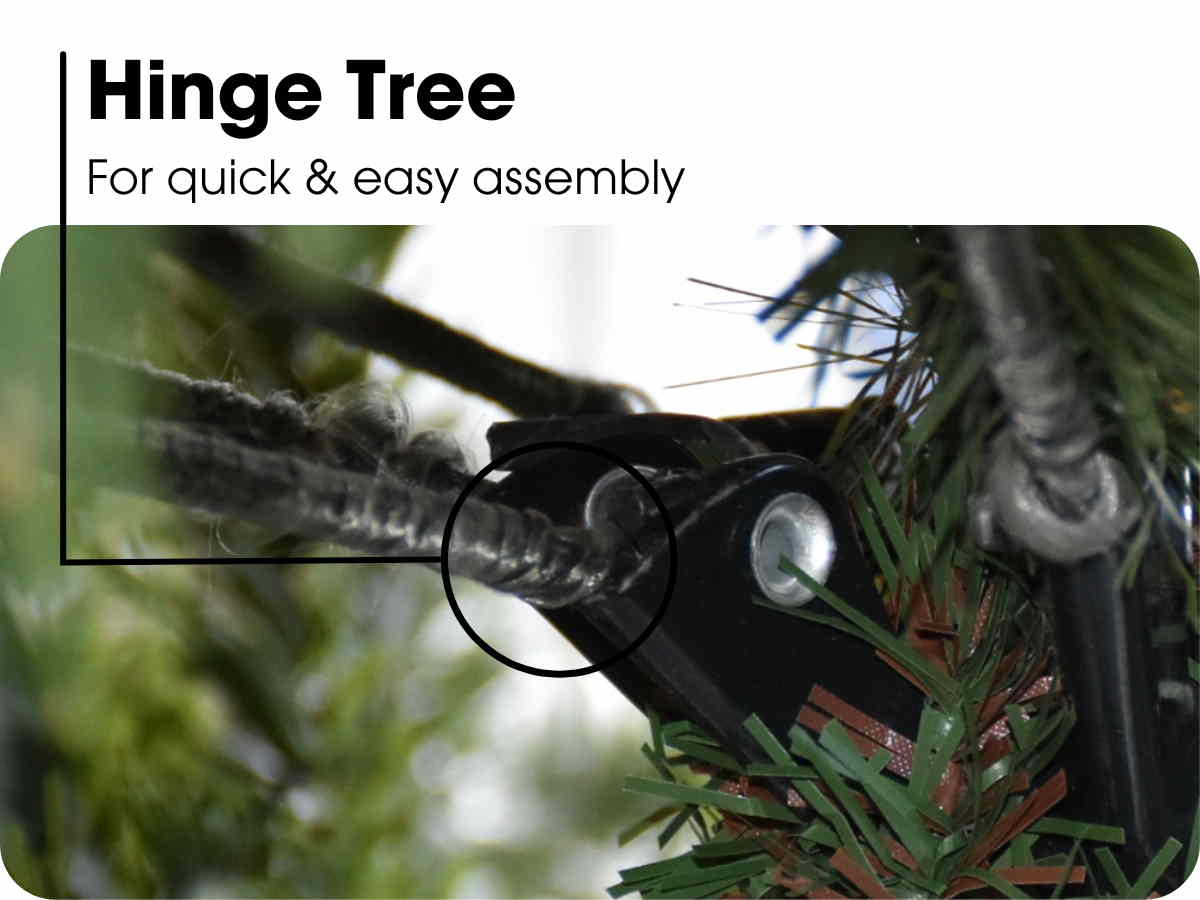 Metal Hinge Bolts
To increase the longevity of your tree this festive season, this tree is designed to include metal hinge bolts. The bolts insure your branches stay in place and the quality metal is durable and made to last years on end.