If you're tired of unravelling lights every year, the Arcadia Cashmere Pre-lit Christmas tree is the perfect solution to keep this a stress-free Christmas. At 7ft tall, this gorgeous tree has 800 branch tips that make for a full and lavish tree. Included with a sturdy metal stand, get yours today and enjoy for many Christmases to come.
Textured Tree Fibres
Unique to other artificial Christmas trees, the Arcadia Cashmere features textured tree fibres that add to its fullness, giving it a realistic feel. Have no fear of having a sparse tree with the Arcadia Cashmere. With warm white concave LED lights woven between its bountiful branches, this is a stunning tree perfect for any home.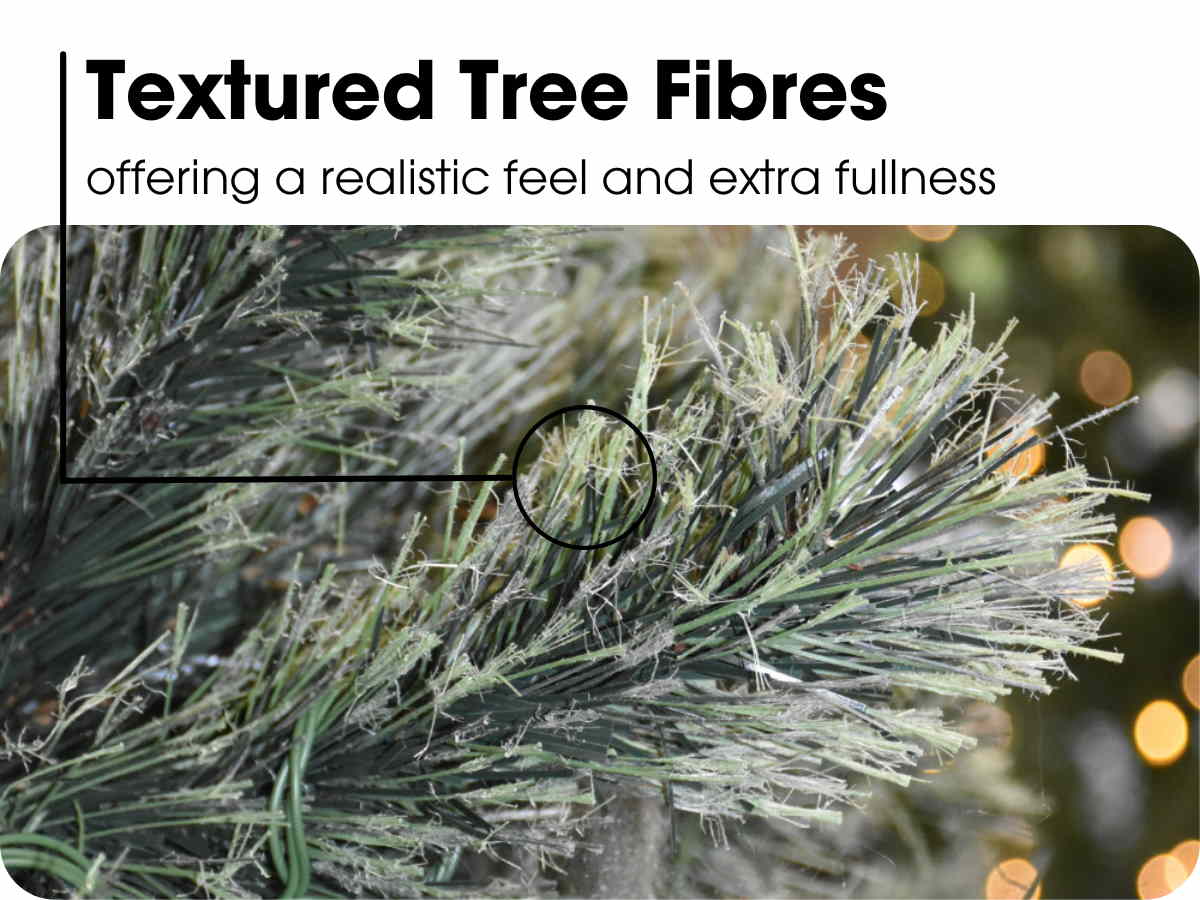 Hinged Branched
For a simple construction this tree is designed with permanently attached hinged branches. Taking the stress out of constructing your Christmas tree, this tree hinged branches are easy to unfold and make getting the Christmas tree out each year a quick and simple process.