The Bayberry Spruce artificial Christmas tree is ideal for anyone looking for that authentic Christmas tree feel, with none of the mess. This grand tree is 7.5ft tall and have 1867 branch tips, making it a full and lavish tree. With a sturdy metal stand included with its purchase, this hinge tree is simple to construct and allows you to keep the decorating stress to a minimum this festive season.
Rubber Moulded Fibres
For the most authentic feel possible, the Bayberry Spruce tree uses modern technology to mould the branches from a real tree. Removing the mess but keeping the look, the Bayberry Spruce is the perfect solution for anyone wanting a beautiful traditional looking tree for many years to come.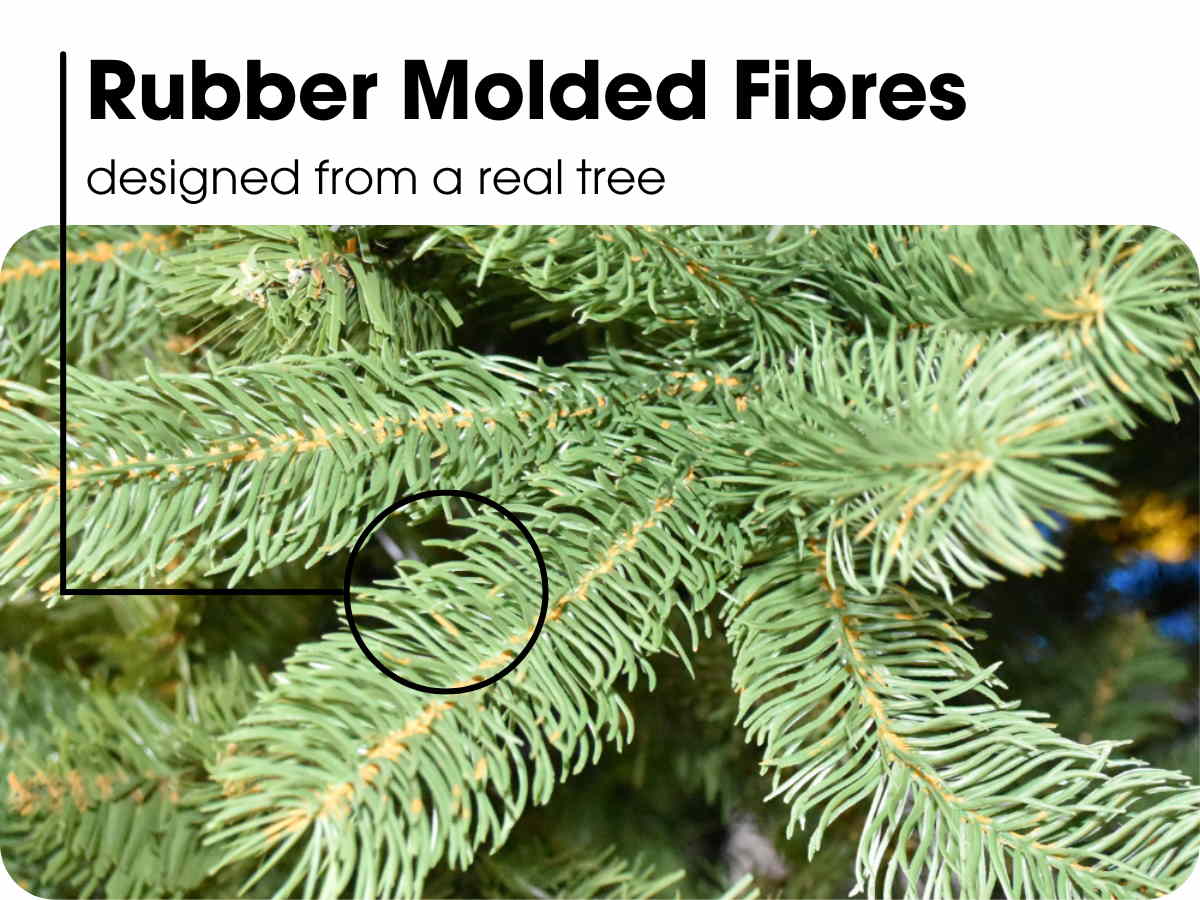 Hinge Bolts
Know your tree is secure thanks to the Bayberry Spruce hinge bolts. Made from high-quality material, the Bayberry Spruce ensures your hinge tree stays sable with its extra bolt feature.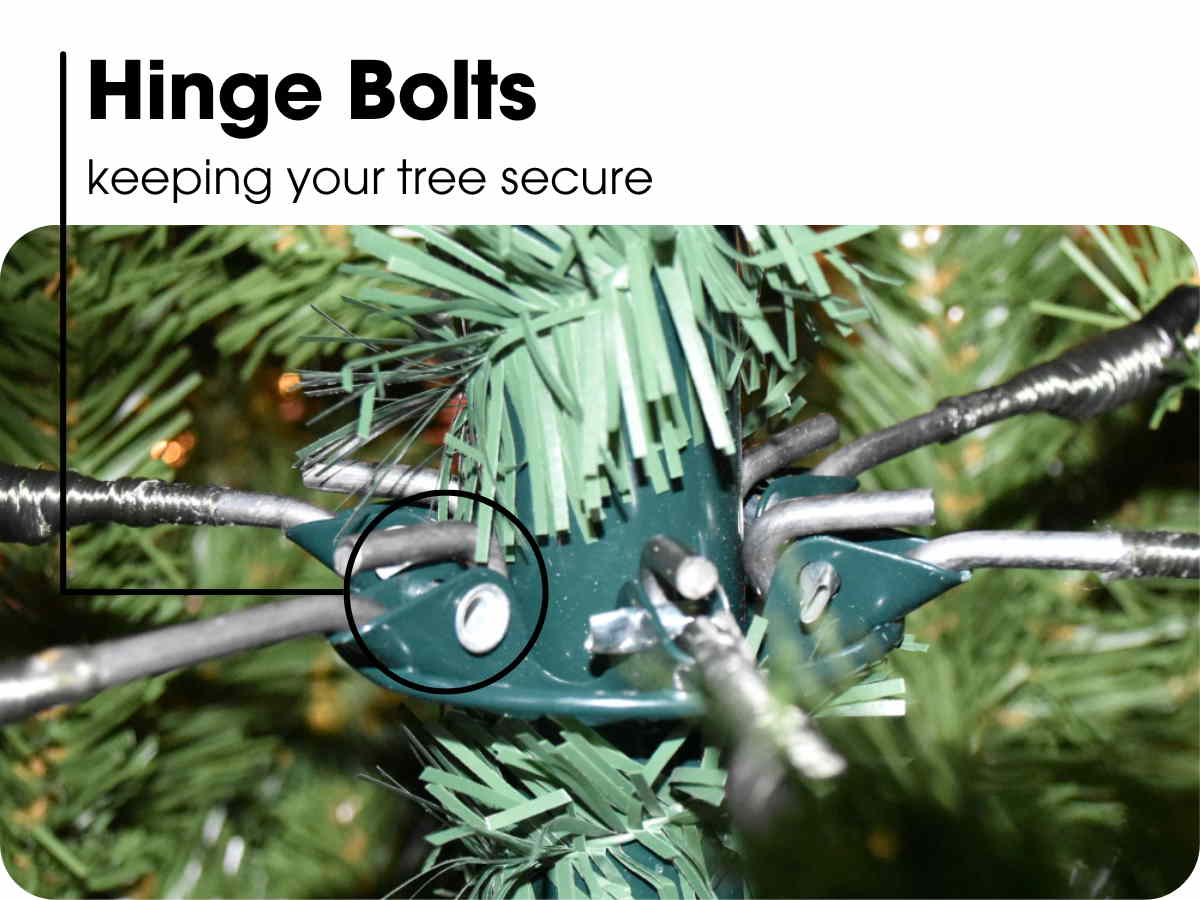 Product Highlight Video